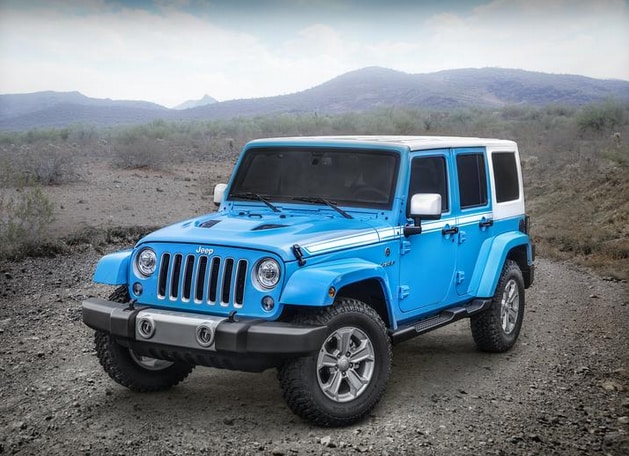 If you want to drive an SUV that's American-Made and proud of it, the Jeep Wrangler and Cherokee are more than worthy of your consideration. They not only landed on Cars.com's American-Made Index – they landed the top two spots on the list, meaning they're the most American vehicles in the nation.
When choosing vehicles for their American-Made Index, Cars.com editors looked at five primary factors, including:
Assembly location
Domestic parts content
Country of engine origin
Country of transmission origin
U.S. factory employment
The 2017 Jeep Wrangler was named the No. 1 most American-Made vehicle by Cars.com, surpassing every other competitor in several areas, including when it came to domestic parts content. The SUV is assembled in Toledo, Ohio, and has a 74 percent domestic parts content makeup for the two-door model and 75 percent for the four-door model.
"As a descendant of the military Jeep that helped the Allies win World War II, the Jeep Wrangler already has strong American credentials," said Joe Wiesenfelder, Cars.com's executive editor. "In Cars.com's 2017 American Made Index, the Wrangler's American roots prove as deep as its image. The SUV has long been a Cars.com favorite for off-roaders and sun-lovers."
The 2017 Jeep Cherokee falls just behind the Wrangler, landing the title of the No. 2 most American-Made vehicle. It's assembled in Toledo as well as in Belvidere, Illinois, and has 70 percent domestic parts content. In addition, every engine in the Cherokee and Wrangler lineups is made in America, along with almost all of the models' transmissions.