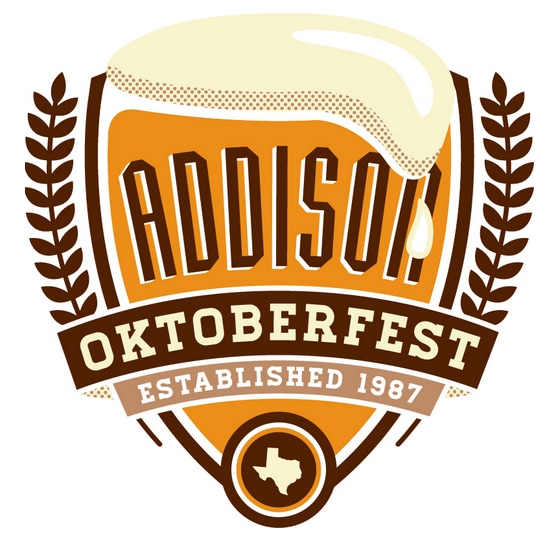 EVENT QUICK FACTS
Enter at corner of Quorum Drive and Addison Circle Drive
$10 for ages 12 and up
Children under 12 free
FREE Thursday & Sunday for everyone
Ticket packages are available
There's no better place to enjoy bier and wurst than at Addison Oktoberfest. Get out your lederhosen or dirndl and prepare for an exciting four-day event that'll be packed with entertainment.
Kicking off on Thursday, Sept. 14, Addison Oktoberfest will include live music on the Schloss Addison Main Stage as well as at the Bowl Stage on the opposite side of the venue. A long list of entertainers are on the bill during the course of the event, including Munich Evergreens, Das Ist Lustig, Walburg Boys, Alpine Village Band and many others. In addition, there will be carnival rides and games for added entertainment.
For many people, Oktoberfest is also just as much about the beer as it is about the food. Authentic German cuisine is on the menu, including items such as schnitzel sandwiches, spicy bratwurst, latkes and German-style fritters.
Lots of spirits are available as well and you can enjoy yours in the outdoor biergarten or inside the sports tavern where there will be big screen TVs with sports programming, pool tables, shuffleboard and more.
In addition, you can enter online for a chance to win a trip to Munich, Germany for the 2018 Oktoberfest celebration.
Location:
Addison Circle Park
4970 Addison Circle Dr.
Addison, TX 75001
Hours:
Thursday, Sept. 14: 6 p.m. – 11 p.m.
Friday, Sept. 15: 6 p.m. – midnight
Saturday, Sept. 16: noon – midnight
Sunday, Sept. 17: noon – 6 p.m.