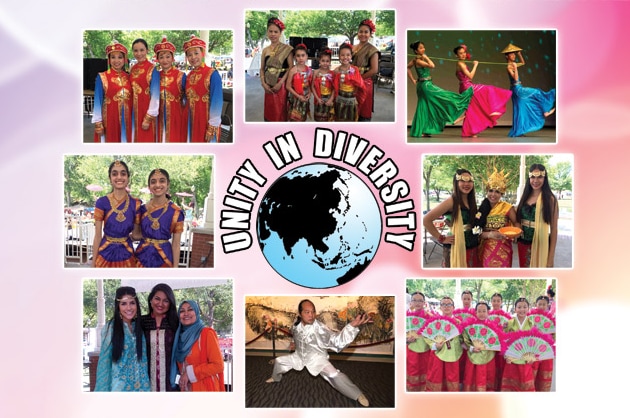 Looking for something fun to do this weekend? Then check out one of these family-friendly festivities.
2017 AsiaFest: Plano Asian American Heritage Festival
From the Philippines to Korea, Malaysia, India and locales, this festival represents a broad range of cultures from countries all over Asia. For the 14th consecutive year, AsiaFest celebrates the vibrant and varied Asian American community in Atlanta at a free event that features tons of food, performances, interactive activities and more.
Saturday, May 6 from 10:30 a.m. to 5 p.m.
Haggard Park
901 E. 15th St.
Plano, TX 75074
Cottonwood Art Festival
Cottonwood Park is hosting an event that art lovers won't want to miss. The juried art show includes a little something for all tastes, with media such as photography, fiber glass, painting, sculpture, woodwork and more. More than 240 artists have been hand selected out of 800 submissions, so you can expect to see some of the finest art in the region. In addition, the Cottonwood Art Festival includes live bands, food and spirits.
Saturday, May 6 from 10 a.m. to 7 p.m. Sunday, May 7 from 10 a.m. to 5 p.m.
Cottonwood Park
1301 W. Belt Line Rd.
Richardson, TX 75080
Etsy Dallas Spring Bash
If you're a fan of Etsy, a website where you can find unique handmade and vintage goods, don't miss the Etsy Dallas Spring Bash coming up at Gilley's Dallas. There will be free DIY crafts that you can make and take, free collectible bash bags for the first 50 shoppers, numerous bars and restaurants onsite, and other festivities. And, of course, Etsy sellers from all over the nation will be at the event, so mark your calendars!
Sunday, May 7 from 10:30 a.m. to 5 p.m.
Gilley's Dallas
1135 S. Lamar St.
Dallas, TX 75215