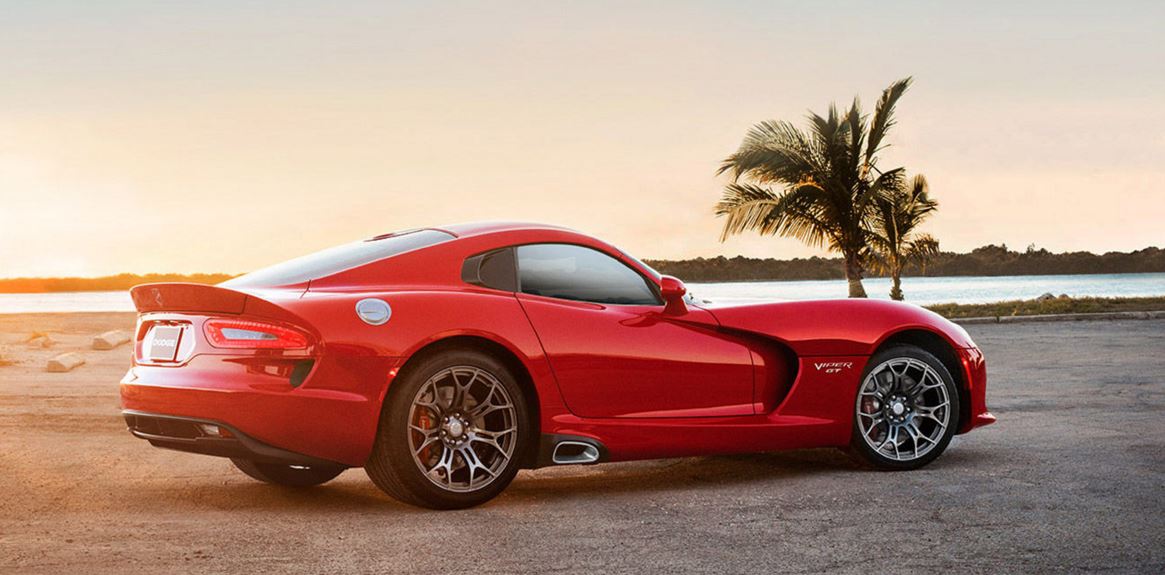 For sports car fans, the Dodge Viper is one of the most beloved models on the market, however, it looks like the automaker may be looking to discontinue the model in 2017.
News out of the automaker says that they are in the process of deciding whether or not to keep up production of the Viper. It would be a sad day indeed to lose such a popular speedster, but it could also mean a new sports car would be on its way.
The Viper first wowed speed enthusiasts in 1992 when it debuted on the marketplace. Featuring an 8.0-liter overhead-valve V10 engine, as well as a Tremec T-56 six-speed manual gearbox and an all-independent suspension, this first model of the Viper cemented its status as a leading sports car in its class. The current model carries an all-aluminum mid-front 8.4-liter V10 engine that delivers an outstanding 645 horsepower and 600 lb.-ft. of torque.
We will be sad to see Dodge say goodbye to the Viper, though the automaker could certainly bring it back at some point in the future. We would, however, be excited to see a new sports car come from the automaker that could provide the same agility, power and speed that Dodge is known for.
For now, take a look at our current selection of 2015 Dodge Vipers in Richardson. And be sure to stay tuned to our blog for updates on the future of the Viper.