Where Can I Trade In My Car Near Richardson, TX?
Welcome dear friends and neighbors to the homepage of your trade-in specialists. Richardson Chrysler, Jeep, Dodge, and Ram is your premier source for a new vehicle when you plan to fund it with a trade-in. It doesn't matter if you are still making payments on the car or not. No matter what your motive might be for moving up to something newer, cheaper, or more suited for your needs, we are here to accommodate you.
That is what having a large community resource is about, serving the needs of each individual. And we are able to do so by making the trade-in process incredibly easy. Simply stop by our dealership for an appraisal and find the car that you love. Then, with the simplicity of providing your signature, you can be driving home in a car, truck, or SUV that you adore.
If you are underwater on your original loan, we are confident that you will find a lender who is willing to roll over that old loan into your new loan. This frees you of the inconvenience and stress of having to pay two car bills each month. It also makes it easier for you to stretch out any remaining payments into mere dollars a day by incorporating them into your new financing terms.
How Much is My Car Worth?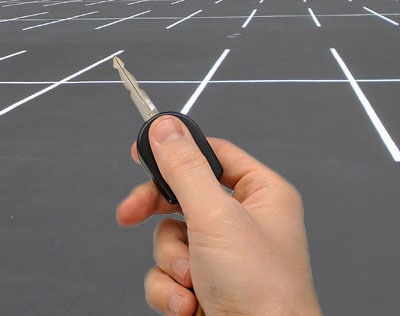 Our online estimate tool is the first step to determining the true value of your vehicle. If you enter enough detailed information regarding the condition of the vehicle, you should come up with a confident quote that quantifies its real-world value. Although the demands of consumers can be irrational, you can hedge against depreciation by keeping immaculate service records and demonstrating to consumers that this is the kind of used car that anyone would want. Using a garage or car cover to protect your vehicle from weather and sunlight can also go a long way towards negotiations.
You can start window shopping for the vehicle of your dreams once you have an idea of what to expect in the trade-in process. The online estimate tool simply requires a Vehicle Identification Number (VIN). This can be located on the driver's side doorjamb. Take a photo of it or simply provide the year, make, and model to start the estimate process.
The mechanical fitness of most vehicles is based upon their mileage. Therefore, if you have kept a relatively low mileage on your vehicle and the exterior is not damaged and in need of bodywork or paint, you should obtain a relatively high offer on the scale.
What Can I Trade My Car In For?
Your trade-in will be counted as cash towards any vehicle on our lots where we have so many models for you to choose from. We carry a large inventory of brand-new Jeep, Dodge, Ram, and Chrysler vehicles from the gate. If you also consider the extensive selection of pre-owned vehicles and used vehicles that we carry, it is hard to beat the options. And even if it is not in stock now, you can bet that we will have it soon because our inventory is constantly being updated.
Our used vehicles are often made up of trade-ins just like yours. We spend significant time reconditioning them and inspecting them to put our quality reputation behind them. If possible, we will certify used cars and back them with a warranty if they qualify for our Certified Pre-Owned Program.