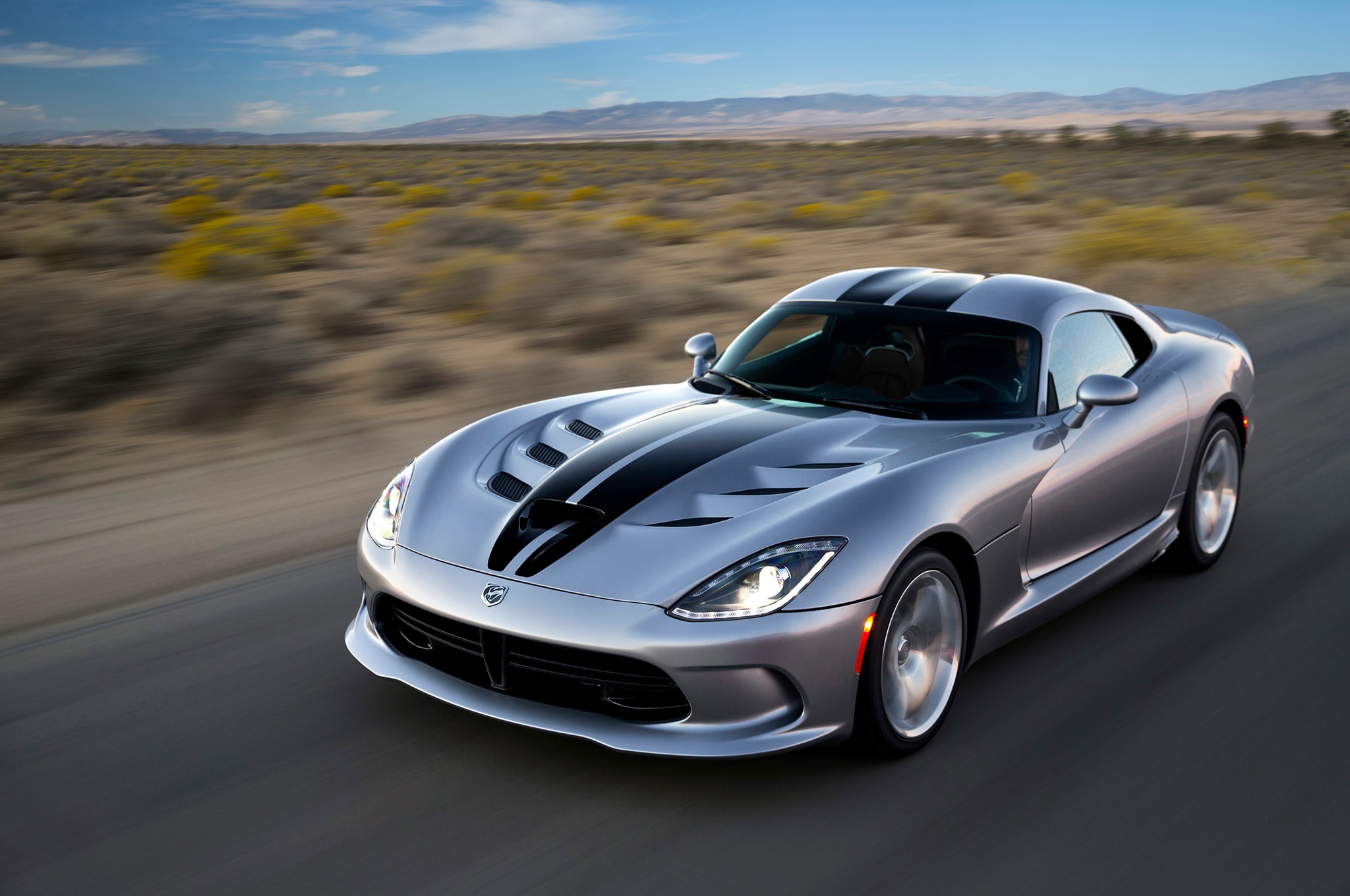 The Dodge Viper has given us a good 25 years, and although we are sad to bid the sports car farewell, we are thrilled by its recent accolade. The National Automotive History Collection (NAHC) awarded the 2015 Dodge Viper SRT as a "Collectible Vehicle of the Future."
Operating out of the Detroit Public Library, the NAHC is the world's most extensive public archive of automotive information. The NAHC is known for having its finger on the pulse of the automotive industry's trends. With unrivaled horsepower and style, the all-American Viper is sure to remain an iconic vehicle for decades to come.
This award may be more motivation for people to invest in Vipers now. For its last production year, the Viper was released in four special edition models, each representing an iconic moment in the sports car's history. First up is the Viper 1:28 Edition ACR, which is reminiscent of the Mazda Raceway Laguna Seca lap record that was broken by racecar driver Randy Pobst last year. Black with red stripes, it comes with a slew of optional go-fast equipment. Viper fans may notice it bears a lot of similarity to the previous 1:33 Edition.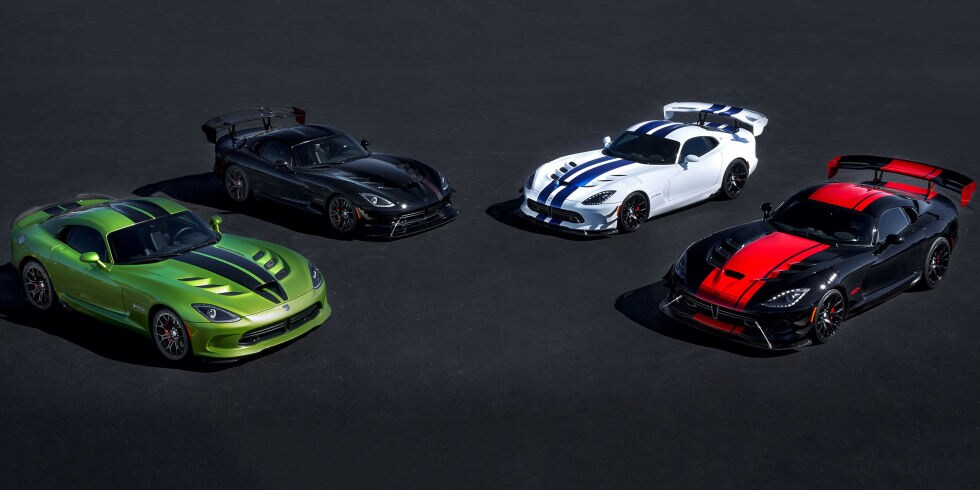 The second model is a Viper GTS-R Commemorative Edition ACR with a classic white body with blue stripes that celebrates the car's success at the 1997 FIA GT2 championship. A classic throwback, this model is a reminder of the Viper's long history of top speed and performance.
The other two new Dodge models are more modern, replicating the string of limited edition models that emerged for the 2010 model year. Monochrome fans will enjoy the all-black Viper VooDoo II Edition ACR. There's also the Viper Snakeskin Edition, which alludes to the car's fierce namesake. The Snakeskin Green body is designed with a black stripe pattern and looks like something straight out of the jungle. This model is more street-oriented than the other three that are made for the track.
Along with the already sold-out special edition models, a standard model of the 2017 Dodge Viper will also be released. With an 8.4L V10 engine that delivers 646 horsepower, sports car enthusiasts will not want to miss out! For more information, visit our dealership in Richardson today!