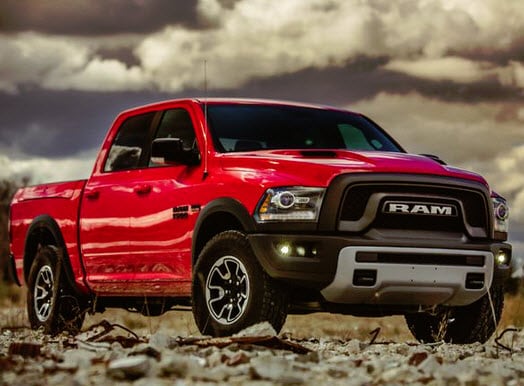 The Active Lifestyle Vehicle competition is the only one of its kind in the country. Every year, outdoor enthusiasts, athletes and automotive media join forces to find vehicles that provide the best options for drivers with active lifestyles, and this year two FCA models won honors in the competition.
At a special ride-and-drive event, which was held in Phoenix, Arizona this year, numerous vehicles were put to the test in on- and off-road challenges that tested their ability to tackle tough roads as well as everyday driving on city streets. Over 50 outdoor enthusiasts and athletes helped assess the vehicles along with a panel of auto experts.
The two FCA models that stood out among the competition included the Jeep Grand Cherokee Summit EcoDiesel which won in the Green ALV category, and the Ram 1500 Rebel which won in the Best Value Off-Road category.
"Individuals with active lifestyles don't want the vehicles they drive to limit where they travel, or the amount of gear they can carry," said Nina Russin, ALV co-founder. "Ram Truck and Jeep proved that their vehicles perform equally well on- and off-road and offer spacious, configurable cargo areas that fill the squares for buyers who like to venture off the grid, carrying their bicycles, kayaks and camping equipment with them."
If you want to see the award-winning Jeep Grand Cherokee and Ram 1500 Rebel for yourself, visit Richardson Chrysler Jeep Dodge Ram!