For today's car shoppers, deciding on a new car no longer means just choosing between a black, gray, or blue paint color. Each year, cars are coming to the market with more interior amenities and conveniences than ever. This makes getting a new car very exciting. It can also make you a bit apprehensive, as you'll need to figure out what you want, what you need, and what you can afford. Recently you have probably heard of many new features on cars. But of the dozens of options, which ones are the most important for buyers?
What New Technologies are in High Demand?
Once "technology" in a car meant an AM/FM radio. Now it means much more. One of the latest options offered in this category is the infotainment display screen. Depending on the automaker, you can get a touchscreen that is anywhere from five inches to over 12 inches in size. Some come in color, while others are black and white. An infotainment system may support audio, hands-free calling and texting, and more. One feature that is commonly available or even standard is navigation. However, studies show that if you have the option of whether or not to get navigation, choose the latter. Navigation systems quickly become outdated, which will not do anything for the car's resale value down the road.
Safety Features are Especially Important for Families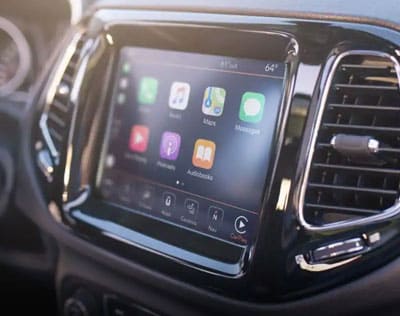 Safety is another popular and very important category for most drivers. Just about any vehicle you look at will have at least seat belts and airbags throughout the interior. Many cars also come with technical safety equipment like vehicle skid control, anti-lock brakes, and tire pressure monitoring. One of the newest categories of safety, but one that is highly desirable, is driver-assist technology. Automatic emergency braking, forward collision warning (preferably with pedestrian detection), and rear cross-traffic alert are standout safety amenities. While these safety features are most in demand, consumers also enjoy having rear cross-traffic alert and a lane-keep assist as well.
Luxury Amenities Without Compromises
On the market today, you'll find much in the way of luxury amenities. This includes everything from heated and ventilated seats to seating material of the finest leather, power-operated sunroofs, wood trim interiors, and concert-quality sound systems. Any of these amenities can be appealing based on your personal tastes and what makes sense for your environment. For instance, cooled and ventilated seats will be more popular for car shoppers in the Southwest than in Maine. But of all the luxury amenities offered on cars today, some stand out more than others. Across the country, panoramic sunroofs and heated seats are some of the most requested items.
Drivetrain Performance and Fuel Economy
Another consideration when buying a car is what kind of drivetrain to get. Front-wheel drive, all-wheel drive, and four-wheel drive are all options. Of the three, which is best? Research shows that four-wheel drive is the most popular option. This is especially true for pickup trucks and SUVs. While a manual transmission is offered in some models, an automatic transmission is the most popular choice. Regardless of what drivetrain you get, however, look for a car with cruise control. This feature is one of the most popular among auto shoppers.
There's a lot to think about when you are getting a new car. Today's vehicles are equipped with many more amenities and accessories than they were even 10 years ago. This means you have a lot of choices. However, some options are more popular than others. To learn more about which of our vehicles offer these amenities, or to inquire about adding them to your car, don't hesitate to contact us today by calling or visiting our dealership in Richardson today.