Jeep has unveiled the Wagoneer concept, the newest iteration of one of the most popular SUV monikers built in the U.S. Jeep has decided to bring back the Wagoneer for the 2021 model year to compete in the large SUV segment. It's expected that the vehicle will come out next year. Jeep has left a little bit of mystery to the powertrain portion of the vehicle. It hasn't been announced whether the Wagoneer will have a plug-in hybrid like the concept version, or if this is something that will be added later on. As a full-size premium SUV, the Jeep Wagoneer will come in various trim levels that include many different design features.
Body Styles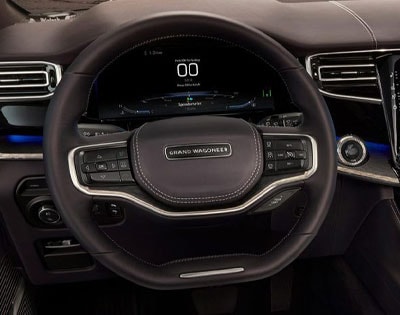 To start with, there will be a Wagoneer and a Grand Wagoneer. The Grand version is much longer, loaded with more features, and, as expected, comes with a higher base price. It has three rows for passengers, an LED-lined grille on the front, and an illuminated nameplate. Welcome lighting and a panoramic sunroof will also be included.
Power Under the Hood and Performance
The concept version of the Jeep Wagoneer is a plug-in hybrid. Likely, there will also be a gas-powered option. Wagoneer may share engines with the Ram 1500, which is what they are based on. It's hard to tell what Jeep is going to provide. They've been saying they will have electric options for all of their vehicles soon. With the Wagoneer being a new addition, we may see this next year. There will be three different 4x4 systems to choose from and a four-corner Quadra-lift air suspension.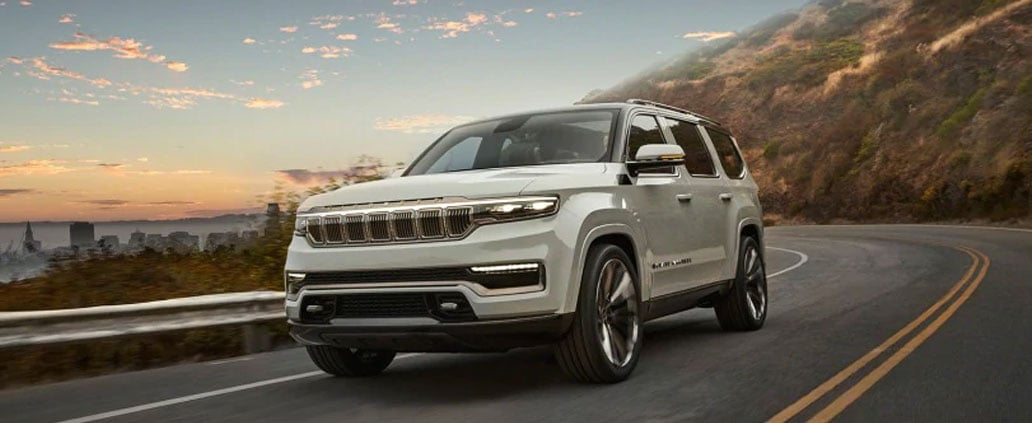 Functions
Some features may only be part of the concept car, but Jeep may also decide to include them on the final product. For example, teak wood is used for the roof rail system and headlights. There are also 3D elements incorporated in the 24-inch wheel design. There is a two-piece clamshell liftgate on the concept version used by some of Jeep's competitors; this may change before the release date.
If you would like to find out more about the Jeep Wagoneer, which is set to be released next year, we encourage you to reach out to us to get updates! We'll be ready to get you behind the wheel of a Wagoneer or Grand Wagoneer as soon as they're released.