Chrysler Jeep Dodge Ram AC Repair in Richardson, TX
Driving around in a car that's comfortable and in fine working order can be a dream. Driving around in one that's unreliable in any way, however, is a whole other story. If your vehicle's air conditioning system doesn't seem to be working well or at all, then you need to take matters into your own hands. Waiting around for your car's air conditioning unit to miraculously start working again on its own is pretty futile. We're happy to tell you that our dealership specializes in the best vehicle air conditioning repair service in the area, hands down. We're a reputable Richardson, Texas-based automotive dealership that can take care of any and all types of stressful car cooling issues. Our customers never have to tough it out in sweltering hot cars for long. It doesn't matter if you have a problem with a Dodge or a Chrysler cooling system, either. Our diligent mechanics can work their magic on you.
What Are Some Typical Signs That Indicate Problems With a Vehicle's Air Conditioning System?
If your car air conditioning unit isn't working, it may not cool your vehicle well. It may barely cool it. It may not even cool it at all. There are various other more specific signs, however, that can often indicate the need for professional repair service to owners. Focus on them. If your system's airflow is anything but strong, then something is probably wrong. This frequently signifies that air is unable to access vents. Other major signs to be on the lookout for are dashboard leaks, refrigerant leaks, odd sounds, air that's hot coming out of vents, burning smells, bizarre odors, oil leaks and compressor clutch motion concerns. If your car air conditioning system is exhibiting any of these things, then you should get it professionally repaired as soon as possible. Taking care of vehicle air conditioning concerns can often prevent matters from escalating and becoming even harder to fix.
Why Is My Car's Air Conditioning Unit Making Odd Sounds?

If you switch your vehicle air conditioning unit on and hear odd sounds, it may signify a condenser that's faulty. It may even signify a fan belt that's no longer working. The presence of fan debris can be a causal factor as well.
What's Causing This Horrible Car Air Conditioning Odor?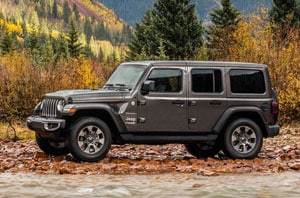 It can be a hassle to have to tolerate horrible car air conditioning smells for long periods of time. If your nose is being attacked by an awful smell, it may denote a soiled cabin air filter. It may denote one that's exhausted as well. If you want to make its disgusting odor a thing of the past, you need to clean or switch out the air cabin filter as soon as possible. Routine air cabin filter updates can stop your air conditioning unit from experiencing permanent harm. Routine updates can minimize fuel use considerably as well.
Why Isn't My Car's Air Conditioning System Managing Cooling Duties?
If your vehicle's air conditioning unit never makes you feel cool anymore, inadequate refrigerant levels could be the reason, oddly enough. There are a number of other possible causes, too. These include a faulty blower motor, compressor, evaporator or condenser, expansion tube obstructions, problematic switches and even fuse breakdowns. It doesn't matter what specific thing brought on your car's cooling woes, though. You need to request prompt and meticulous repair work from the right auto mechanics. Get in touch with our trusted auto dealership as soon as possible to book an appointment for our effective and strong vehicle air conditioning repair service. Stop by now for details.