Welcome back to Richardson Chrysler Jeep Dodge Ram. We are happy to see that you are excited about your end-of-lease options. There's many reasons why people continue to choose us for lease returns, such as:
Our processes are quick
Convenient and centralized location
Lease pick up service availability (we'll come to your home or office to process your lease return!)
Available lease loyalty incentives
Preferred leasing center with banking partners
There are many choices for drivers who upon the end of a lease. To help you understand those options, we've summarized some below:
Renew Your Lease with a New Vehicle
The best part about leasing is being able to upgrade to the latest features every few years. If you see any brand-new models in our current inventory that catch your eye, you may want to jump into a new lease. The latest models are in high demand because they feature the latest in auto technology. Click on the button below to check out all the details in our latest models.
Like Your Current Leased Car? Keep It Going With a Renewal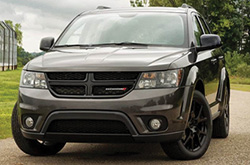 If you already have all the great tech upgrades and the innovative safety features, your current leased vehicle might be exactly what you're comfortable driving. In this case, you may decide that it's not time to upgrade yet and that you'd prefer to renew the lease on your current vehicle. We are happy to help you renew what you already like.
Want to Purchase Your Leased Vehicle?
If you are really in love with your vehicle, you may even decide to purchase it. Buying out the vehicle by paying off the full price can be a wise move for some if you want full rights to do whatever you want with your vehicle. This is a great option if you've taken exceptional care of your vehicle and plan on keeping up high maintenance levels to limit the need for major repairs down the line.
Contact your friendly sales team at Richardson Chrysler Jeep Dodge Ram to if you have any questions about returning your lease.